Late deliveries are always annoying, especially when it is something important that you have ordered. This is even more annoying when one of the biggest eCommerce giants like Amazon is late with its delivery. However, if Amazon is running late on delivery of your product, and you want to know how late Amazon generally delivers, you should consider reading through to the end of this article.
One of the most crucial factors in buying from eCommerce platforms is the delivery of the product. With the rise in the level of technology, the world has become faster, and customers, too, want their products to get delivered as swiftly as possible.
Furthermore, many customers abandon buying products from eCommerce platforms like Amazon when they see a longer shipping time. In other cases, you might see the expected delivery time on your order, but Amazon still does not provide you with the exact time of delivery.
How Late Does Amazon Deliver?
You will get the expected delivery time mentioned near the place where the price is written on the Amazon page. Furthermore, you will also get the delivery time at the time you do a checkout. Additionally, if you want the product faster, Amazon lets you choose the delivery time that you prefer. However, this is not fully available everywhere.
In addition to this, even if you get an estimated delivery time, it is not fully accurate. If your product is coming from far away, it might take even weeks to reach, in some cases, despite Amazon mentioning the expected delivery time.
How Late Does Amazon Prime Deliver?
However, the delivery time within a single day also varies depending on the location where you stay. Typically, Amazon starts to deliver packages by 8 in the morning. If you want faster delivery, you can request that, but only if you have an Amazon Prime membership. To manage early delivery, Amazon also works with US Postal Service in some exceptional cases.
How Late Does Amazon Deliver Packages On Weekdays?
You might also be wondering how late does Amazon Prime now deliver on weekdays. In most cases, Amazon delivers your product till 8 PM in the evening. However, in exceptional cases, it can also stretch up to 10 PM.
For late deliveries, Amazon also offers Amazon Key services, where you get In-Garage delivery if you are a Prime member. This is done to ensure that your Amazon packages do not get stolen during the night. Here, you have to give a code to the delivery partner to get access to your garage so as to place your package and then lock your garage. However, this delivery service must be carried out within a 4-hour delivery window only.
How Late Does Amazon Deliver On Sunday?
On weekends and on Sundays, Amazon resumes its delivery from 9 AM in the morning, and it is carried on until 8 PM in the evening. In many cases, people do not receive their packages on Sunday, and the delivery is done in the first hour of the next day. However, if your Amazon delivery is scheduled for Sunday, and you want to receive your package by Saturday, you will need to have an Amazon Prime membership.
Does Amazon Perform Early Delivery?
In many cases, Amazon's delivery is done late at night. This might be annoying for you since you might be tired after the day's work but still have to keep yourself awake to receive your Amazon package. In such cases, you can request early delivery on Amazon.
However, you need to become an Amazon Prime member to request an early delivery of your Amazon package. Suppose your product is scheduled for delivery in the morning. You can receive it as early as 6 AM if you have to leave for someplace.
In such cases, Amazon works with USPS and other carriers to deliver your package. However, in many cases, this is not guaranteed. Hence, check carefully before you choose the early delivery option.
How To Update Amazon Delivery Preferences From Your Account?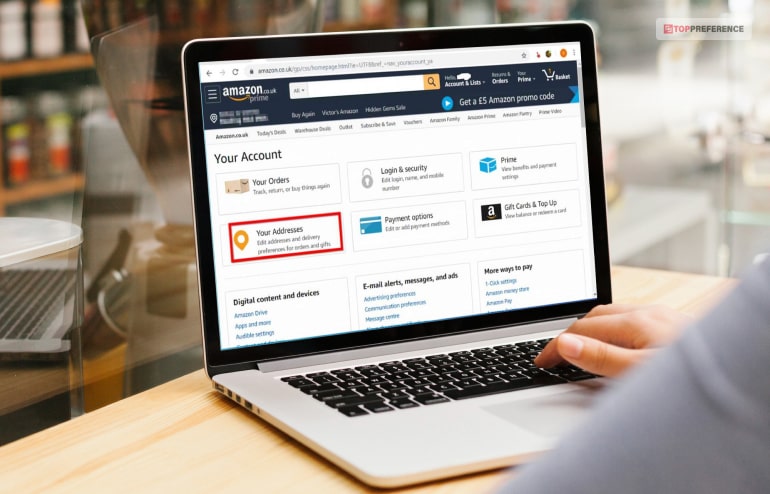 If you have an Amazon Prime membership, then you can change your delivery preferences easily by going to your Amazon account. By doing so, you can ensure Amazon is delivering within the timeframe that you mention. If you are a prime member, you will even get the option to write notes on delivery instructions, like placing the package, calling out or not, etc.
However, in general cases, too, when you are not an Amazon Prime member, you can choose your delivery preferences, whether you want to receive your package at your workplace (office) or your home. If you are receiving it at home, your package will be delivered to you also on Saturdays and Sundays, within a timeframe of 8 AM to 8 PM. However, if you choose office delivery, your package will get delivered only from Monday to Friday, within a timeframe of 9 AM to 5 PM.
What Are The Major Reasons For Late Deliveries By Amazon?
Despite having a complex delivery and logistics system, Amazon tries to complete all its delivery operations by 8 PM in the evening. However, during major festivals, offers, due to weather problems, or any political situation in the area, etc., late deliveries may occur. The following are some of the major reasons for late deliveries by Amazon:
At times, when Amazon offers discounts on its products, the order count increases multiple times, which leads to Amazon extending its hours of delivery.
In many cases, when Amazon is unable to reach a location, they take the help of other delivery services, who can perform a late delivery.
Depending on the time of your order, Amazon can deliver your order at a particular time.
In many cases, Amazon faces driver shortages, which leads to Amazon increasing the delivery time. Due to unavoidable conditions, like the weather, route changes, political situations, and vehicle breakdown, your Amazon order might get delayed.
Final Thoughts
If your Amazon package is delivered late, it might probably be due to unavoidable circumstances. Late deliveries generally do not happen in the case of Amazon, as they are one of the best logistics in the US. Furthermore, many people are of the opinion that Amazon delivery agents are also quite well-behaved. If you face late delivery, you can ask for reasons from the customer service Amazon directly by either visiting the website or by calling the Amazon helpline.
Have A Look :-