The October Prime Day dates have already been confirmed. Amazon will hold its big deal days on October 10 and October 11. You must be surprised that this new retail holiday will be held across 19 countries, including the U.S. This will offer Prime members exclusive access.
Not only that, but Prime's big day deals will also offer discounts on some popular brands such as Dyson, Peloton, Jabra, and many others. New deals on Amazon will drop every five minutes. This means the entire 48-hour event will be similar to July's Prime Day.
People are waiting for these big days and have started their plans to buy something for their household. But don't be upset if you are not a Prime member because many offers will come back during the end year of the sale, which is another big chance of the same bargains.
In this article, I will discuss Amazon Prime Day and let you know about the best deals to look out for in 2023.
What Are The Best Early Prime Day Deals?  
Do you know Prime Day is also known as "Prime Day 2? Well, there are a small number of early deals. Below, I will discuss the best early Prime Day deals you are waiting for next month.
1) Amazon Fire TV 32-Inch 2-Series HD Smart TV
If you want a cheaper TV for a smaller room, you can buy this 32-inch Amazon Fire TV on sale. This TV is available for just 129.99 USD, which means this is the lowest price we have ever seen. You will get smart capabilities with Fire TV experiences so that you can access all major streaming applications in high definition.
2) Jbl Go 3: Portable Speaker
You can easily grab this one of the best-selling portable speakers for just 39.5 USD at Amazon's Prime Day sale. This product has more than 30,000 five-star reviews on Amazon. Not only that, but this waterproof speaker can also deliver powerful audio and bass even with its small size, and it provides up to five hours of playtime on just a single charge.
3) Hamilton Beach Oven Air Fryer Cum Toaster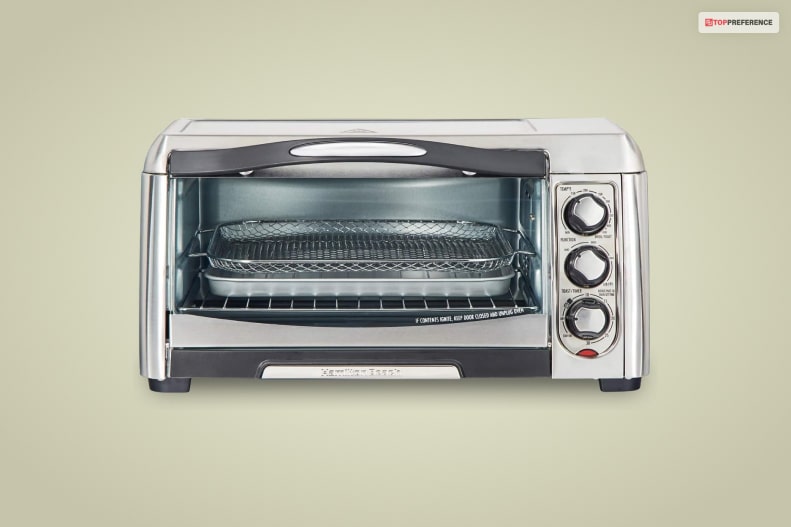 If you are a Prime member and you are waiting for the Hamilton Beach quantum Toaster Oven, which comes just under 87.99 USD, then be ready for Prime Day 2. This toaster oven can do everything in baking, air frying, convection baking, toast, etc. Even this features a large, attractive interior that fits a whole five lb. chicken.
4) JBL Noise Canceling Headphones
Have you heard about on-ear JBL headphones? Well, these headphones cost very little, just 99.95 USD at Amazon, and this is also one of the best deals we have ever seen. This will make a more affordable alternative to Bose cans and Sony.
Even these headphones will also deliver impressive sound, so you have to thank the 40mm driver active noise canceling technology and the battery life is also high, which means this is up to 50 hours.
5) Samsung Galaxy Watch 5
The Samsung Galaxy Watch 5 has multiple fitness and health features, including sleep tracking, activity, and advanced heart rate monitoring features. These features will easily notify you when an irregular heartbeat is detected.
On the other hand, you will also get a slim, lightweight design, GPS technology, and 24-hours battery life. The early Prime Day deal is very low, just 209.99 USD, and this is also the lowest price users have ever seen since July of this year.
As I have already discussed, when is Amazon Prime Day October? And also about the best deals. Apart from the best deals on Prime Day, don't you want to know about some pro tips for Prime Day 2023?
Now Let's Talk About Some Pro Tips To Prepare For Prime Day 2023
We have collected some buyer's tips and some advice to help you get the most out of Amazon Prime Day. Below I will discuss some pro tips that will help you prepare for Amazon Prime Day 2023.
1) Find An Amazon Prime Free Trial
Amazon Prime Day is for Prime members. However, if you forgot to subscribe in the past, then Amazon offers a free trial, which you can easily activate in the lead-up to the event. Also, be careful that your membership time is running over the period of Prime Day, and you can cancel once this event is over.
2) Know What You Want To Buy
One of the most important tips on Amazon Prime Day is to know what you want to buy. This is really a great place if you want to start. In this case, you have to find out some time, and you have to research the price history of your chosen product. In case you don't like the product, you can easily refund the product on Amazon. Here you can learn the Amazon refund policy
3) But Don't Rely On This
Several types of retailers will be participating in similar Prime Day Sales. But that doesn't mean you will not participate in this Big Day. There are also other stores like Walmart, Best Buy and so on which will market their own discounts.
This means you can shop around this place to find the best Prime Day deals as much as possible. There are also some exclusive offers on Walmart Plus online shopping site or My Best Buy members where you will find some of the best deals.
4) Get In There Early
Make sure you are the one who will check the first of the products' offerings. There is definitely a risk to get the hottest deals but that doesn't mean you will not be buying. In this case, you should get it in your basket away, and then if your mind changes, you can cancel it as well.
Closing Of Amazon Prime Day
We have discussed the best deals to look out for in 2023 for Amazon Prime Day above in this article. Amazon Prime is created in such a way that it will make your life better.
Not only that, but it provides the best shopping, entertainment, and savings in just one single membership. In India, members can get one day of free delivery on over 40 lakh products and unlimited 5% cashback on every purchase using their co-branded ICICI credit card.
In this way, users can easily access unlimited award-winning movies and TV shows and get unlimited access to over 100 million ad-free songs. Thank you for reading till the end.
Learn More About: