Customer Relationship Management (CRM) is necessary for businesses that interact with other companies and future and current clients. Read the use of Microsoft Dynamic CRM in this article and what benefits you will get from it.
CRM effectively enhances communication with clients and potential customers so businesses can automate essential functions and companies that require manual labor. The system of CRM helps in effectively managing dashboards of different tasks in a business.
It also creates an understanding of the insights of a business that can be used by companies concerning its performance and market position. It is a powerful tool for managing customer relationships, opportunities, and performances.
Dynamic CRM: Everything You Need To Know In 2023!
Dynamic CRM effectively handles the customer support chain, business intelligence, and other functionalities for the business. It is also efficient in providing social insights so business owners and managers can develop an understanding of the business market.
So, what is Dynamic 365? It is an updated version of Microsoft Dynamics CRM. The Microsoft Dynamics CRM, relaunched as Dynamics 365, has five core apps: Customer Service, Project Service Automation, Sales, Marketing, and Field Service. The CRM and ERP are linked through CRM, thus eliminating any data silos.
The app can manage HR, Commerce, Operations, and Finance, where the ERP functionality can be added later for additional functionalities. The business will profit from using Dynamic CRM to fulfill the collective needs and help adapt to the changing patterns.
What Is Dynamic CRM?
Dynamics CRM is a software package developed by Microsoft to focus on enhancing customer relationships from the perspective of an organization. The Microsoft Dynamic CRM is a box solution for businesses, specifically focusing on customer service sectors, marketing, and business sales.
The brand has been promoting Microsoft Dynamics CRM as an XRM platform among its partners. The package is developed in such a framework that will help the partners to customize it effectively for their business development. The platform has also been established as an Analytics platform.
Marketing can be effective for an organization, and sales productivity can be increased through the CRM Solution. The functionalities and features offered by CRM are unique and out of the box in this market. Overall, the service is also mobile. Hence, you can use the app on tablets and mobiles.
Microsoft Dynamic CRM Software Features
The application platform is a cloud-based business with Enterprise Resource Planning (ERP) and Customer Relationship Management (CRM) components. It is also inclusive of artificial intelligence tools and other productivity applications.
Microsoft is considered one of the major vendors for businesses to integrate the management of different functions of the firms that combine the capabilities of CRM and ERP. Based on the available tools, there are two editions, one for enterprise and another for business.
CRM Online
There are different levels of applications and features of MS Dynamic CRM online based on Microsoft servers. The feature applies to all backend applications, such as databases, setups, licensing, application servers, and deployment.
The feature is like a subscription offered regarding the technicalities based on CRM implementation. As a user, you can set up the system in a few days, if not for months or years. It can be accessed via a browser.
CRM On-Premise
This feature is more customized than CRM online, and accordingly, the CRM databases and applications are deployed on the servers. CRM on-premise is used for deployments, licensing, databases, customization, hardware setups, network, and backups.
The customization and integration capabilities of the system are better with this feature. It costs more as compared to the online feature. Apart from that, the premise updates are necessary to be installed by the administrators.
What Are The Uses Of Microsoft Dynamic CRM?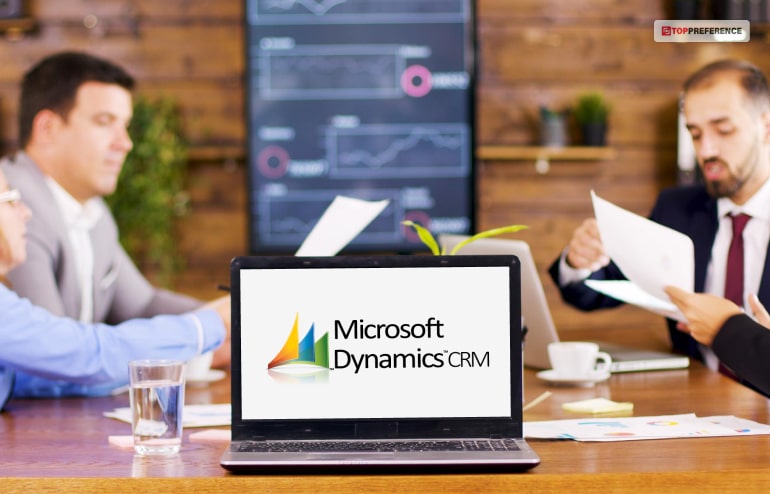 The Microsoft CRM Dynamics can manage all business processes in a company. The unique needs of a business are evaluated based on the collective understanding of the user interface and the client's requirements.
The different sales stages can be integrated into the software, which can effectively manage the opportunities of the business. It seamlessly integrates with other Microsoft tools, such as Office 365 apps and Dynamics 365 apps.
An online platform is an accessible tool that maintains security and effectively shares files and documents. The following uses of Microsoft Dynamic CRM are discussed.
Pricing
Compared to other CRM systems, the price point of Microsoft Dynamic CRM is low, with efficient features. The brand offers a subscription package with three tiers and different pricing and access levels.
Deployment Options
The different deployment options, such as partner-hosted and on-cloud services, are diverse. Thus, the information that is stored can be accessed at any point. The IT costs, and hardware are efficient, and there is no need for on-premise solutions.
Reporting And Insights
Dynamic CRM is a powerful tool with a feature that can be used to question the system to have information and data regarding activities, contracts, and clients. Different elements can be used, such as information, reports, and graphs on the dashboard, which are relevant to business functions and duties.
Assistant
The tool is used as a relationship assistant, which can track messages, opportunities, and activities. The assistant tool generates the relevant records and action cards, helping the administrator effectively manage the dashboard.
Users can track activities based on email, link clicks, attachment views, and replies. Data can also be effectively stored.
Custom-Built Workflows
It is an automated process where the Dynamic CRM can help administrators to update the record statuses and schedule activities, which are the follow-up to primary activities and emails. It allows users to create flexible and powerful workflows from the custom workflow builder of Microsoft, which is automated.
LinkedIn was bought by Microsoft in 2016; hence, it is integrated with Dynamics 365, leading to effective management of sales and leverage. Identification and recommendation of position, location, tenure, and company's present status can be leveraged with Dynamic CRM.
Advantages
The Microsoft Dynamic CRM, when relaunched as Dynamics 365, where factors such as Oracle, SAP, and Salesforce benefit the users.
The online system is a role-based licensing along with the bundle where customers have two pricing features. The two subscriptions are $20 per month and $95 per month.
The data and information are developed from behaviors, customer records, preferences, and transactions integrated from inventory and shipping.
The operation is beneficial concerning third-party use and integration.
Disadvantages
Dynamic CRM is too expensive when compared to the market competitor products.
Dynamic CRM is an excellent tool without defects; however, if your network does not use Microsoft, you must experience issues.
It is essential to integrate initial training when using Dynamic CRM.
Conclusion
Please read the article to learn more about Dynamic CRM and its benefits.
Comment below about your preferences for using Dynamic CRM for SMEs and Startups.
Learn More About: