Watching your parents grow old is hard, and you will want to do all that you can to help.
Obviously, their physical health is a concern and something that they may need help with, but one area that is often overlooked is their mental health. Seniors often struggle with feelings of isolation and loneliness, especially if they live alone, and this can really take its toll on their overall well-being.
You will want to do all that you can to help them to feel connected with society and to maintain strong relationships inside and outside of the family, so here are a few ideas that should help.
1. Check-in Often:
First, you should check in with them often. Aging parents often do not want to feel like they are bothering their adult children, so they may be hesitant to reach out.
Therefore, you will need to make the effort and ask how they are doing. You should visit when you can but not make this a chore, and always try to do something enjoyable together so that you are not just there to check-in and look after them.
2. Teach Them How to Use Tech: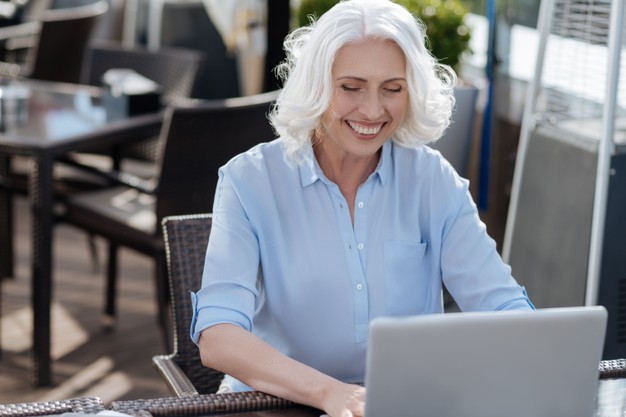 It can be very easy to feel disconnected from society if you do not know how to use modern technology, particularly smartphones and social media.
This is why it is worth teaching them how to use modern tech, which could greatly improve their life by helping them to stay in touch easily while also allowing them to feel more connected to the modern world.
3. Encourage Social Hobbies:
Once people stop working, it is important that they find ways to stay social and active, and hobbies are one of the best ways to do this.
You should encourage an aging parent to pursue a social hobby that will get them out of the house, whether this is something that they have previously enjoyed or a new hobby. This can be good for their physical and mental well-being and greatly improve their life.
4. Assisted Living:
Assisting living communities can help seniors to enjoy a fun and active social life while still being able to get the care that they need along with independence.
For example, residents at Brightview assisted living in Bel Air MD say that one of the biggest factors in choosing an assisted living community is the overall community feel and connection to other residents.
This can help you to stop worrying about them so much, as you know that each day they are getting the care that is needed and are able to engage with others.
5. Volunteering:
Volunteering is another smart way to prevent feelings of isolation and loneliness.
Volunteering can also help them to feel like they are making a positive difference to the world, meet new and like-minded people and get out of the house each day. This can be a large responsibility and will not be suitable for all, but even just volunteering once a week can make an enormous difference to their life.
Hopefully, these ideas will allow you to help your aging parent to lead a happy, active, and social life in their senior years.
Read Also: