Are you searching for ways to create an Amazon Business Account? Are you seeking information on how an Amazon Business account can benefit you? Then this article might interest you. This article has provided all the necessary details about the Amazon business account.
Keep reading to learn more about creating business accounts on Amazon Business.
What Is An Amazon Business Account?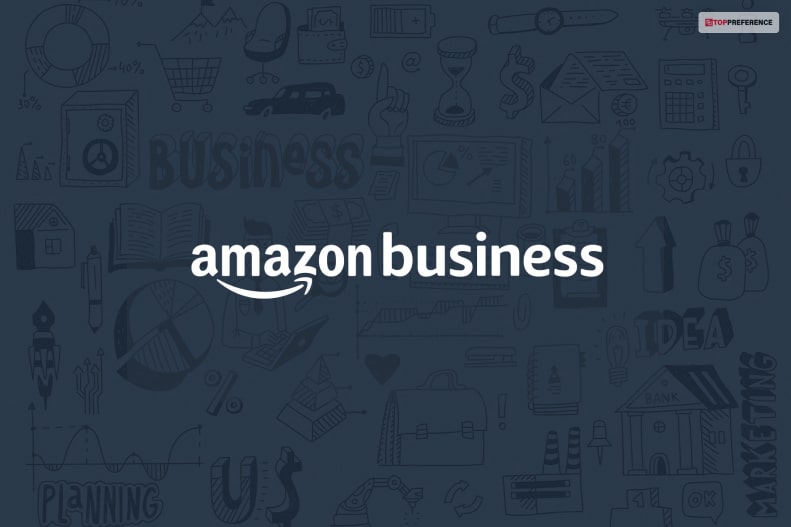 Amazon Business account is quite different from a normal account in Amazon as it mainly deals with purchasing goods or services from suppliers instead of purchasing from the Amazon platform. Amazon Business allows business account holders in Amazon to find purchasing solutions for their businesses from suppliers.
The business account can be customized as per your business needs. You can create a business account for free for all types of organizations, whether large or small. You can also create multi-user accounts and get business-only prices with your business account.
How To Create An Amazon Business Account?
You can create a business account on Amazon only if you have a legal business. Or If you are part of a legal organization associated with any business. Amazon business account requirements are very simple.
You must present proof of the business while creating an Amazon Business account. Amazon Business is not open to all. As to how to create an account in Amazon Business, you will need to create a new account.
For this account, you must provide information about your business, like contact details and company name. Then, provide bank account details or credit cards that will be used for billing.
Here are the steps for how you can get started with creating the account;
Go to the Amazon business website and click the "Create your business account" button.
Next, you will be asked to enter your business information, such as contact number, business name, and address. Then press the "Continue" button.
You will be asked to choose a payment method, such as credit cards or bank details. Once you choose the payment method again, press the "Continue" button.
Review the information and press the "submit" button to successfully create your Amazon Business account. You can now add other members or individuals to that account, which allows them to create more separate accounts.
You can limit your product categories and payment accounts as to what can benefit your business. Like creating a separate corporate credit account for business purchases.
Once you register, it can take up to 3 business days to verify the account. After the verification, you can sign into your Amazon Business account.
Benefits Of Amazon Business Account
Amazon Business account benefits businesses by keeping track of their purchases and saves time when looking for suppliers for purchases. Businesses can also track their history of purchases to predict demand for a particular product at a specific time.
These accounts also help businesses get business-only prices for many items they purchase, saving a lot of money for the company. Many volume discounts are also available on many products.
Amazon's Business interface for users is similar to its sister site. So you would get a similar experience when shopping and during checkout. No new extra learning is needed to use the Amazon Business site.
This site saves time a lot for any business and offers a 30-day trial period for all businesses to experience its features. That is a great way to show its benefits to businesses.
But the best part about having a business account is that you will get higher discounts on products you want to purchase as these products come directly from suppliers, so fewer middlemen lead to lower prices of products or services.
You will also get many tools to automate purchases and streamline processes. You will get customized purchasing guidelines for your business that will help you track your spending and manage users.
You can also create reports approvals on workflows and configure visual dashboards to help you see your progress. You can allow other users added to the account to use your payment method, helping streamline your operations.
Shipping Advantages Through Amazon Business
Take advantage of the business account for shipping needs. Fulfilling orders is a crucial part of having a successful business, hence utilizing Amazon to fulfill the ordering process. Once an order is received, the products will get shipped to Amazon warehouses.
These warehouses then store these items until they are sold and shipped to a specific location. So, from ordering to shipping, Amazon Business helps with all the processes.
How Much Is An Amazon Business Account?
The most common thought you would have when creating this account is, "Is the Amazon business account free?" YES, it's free to create an account in Amazon Business. If you want additional perks with your business account, you must purchase the Business Prime membership.
This membership has multiple costs, starting from 69 dollars yearly for single users. Business Prime Essentials costs 179 dollars yearly, which gives access to no more than three users.
You can also take advantage of a 30-day trial period for using Business Prime. This helps you understand if the additional features can help your business to grow.
If you are a Prime member of Amazon, you can get The Business Prime Duo membership for free. This Business account can only be accessed by one user, and the member must have an existing Prime membership.
If you want to have multiple users access to your account then the plan for 499 dollars yearly can benefit you with up to 10 users. While 1299 dollars yearly membership can give access to 100 users of her business account.
Conclusion
Amazon Business is only available in selected countries. These countries are the United States, France, Japan, Germany, Italy, Canada, United Kingdom, Spain and India. You can opt for Amazon Business to help increase your productivity and save time.
We hope this article was informative enough to encourage you to create an Amazon Business account. Let us know what your experience is on creating a business account. Do you think this account benefited your business?
Related Reading: