The world is all about finding gram-worthy content for Instagram today, and the Instagram marketing industry is worth millions of dollars – so naturally, third-party tools like Inflact have been reigning the industry in their way.
Have you ever used Inflact or any similar tool? Scroll down to read a detailed review of Inflact, a social media solution-oriented tool by Ingramer.
Reviewing Inflact: What Is Inflact?
It is highly likely that you have come across Inflact and wondered whether or not you can use it, but at the same time, safety or privacy issues could have stopped you – it happens to most of us! The Inflact story viewer or downloader is a third-party tool that provides social media networking solutions specifically for Instagram. 
Additionally, the tool takes pride in promoting itself as a tool that helps users to grow on Instagram. And not just the app also claims that users can obtain 'free likes' accompanied by similar other services.
Features Of Inflact:
The most popular features of Inflact are as follows,
Inflact allows users to enjoy an automated experience in terms of both automated publishing and scheduling. You can schedule and publish your posts easily.
Inflact is also a great tool for all users looking to obtain the performance metrics of your content. Moreover, the tool will help you get real-time analytics.
Additionally, the tool is a great platform for executing integration for your social media platforms, including social media advertising.
Lastly, Inflact is also known for its effective functionalities involving contact management and, in general, overall social media management.
Key Highlights:Auto Follow + Auto LikeSmart UnfollowDetailed StatisticsFull controlAuto PostingGifts & BonusesExtended FunctionalityAdvanced Filters
Inflact: Pricing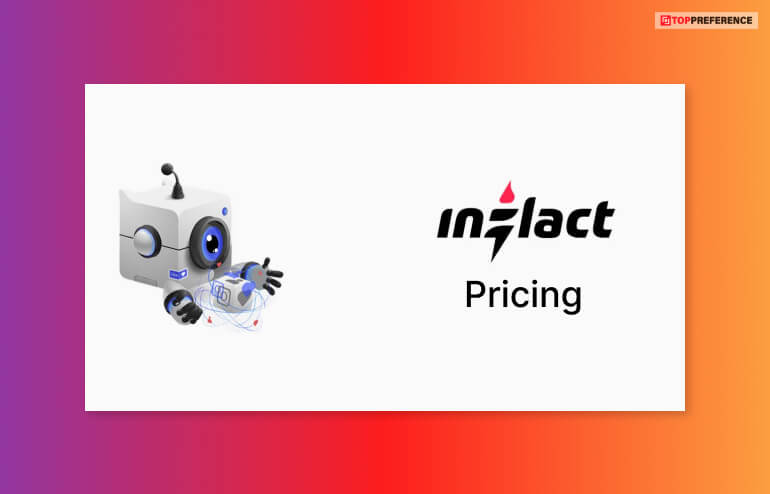 So, how much does this tool cost? Firstly, all users can enjoy a fun three-day trial for this tool, and users can avail certain free features of the tool. Apart from that, there's pricing for users seeking to use all features. 
Check out the table below for a detailed understanding of how Inflact's pricing works.
| | |
| --- | --- |
| Time | Amount |
| Two Weeks | 19 pounds |
| One month | 24 pounds |
| Three months | 57 pounds |
Exploring Inflact: Pros And Cons Of Inflact
The trick to successfully using any third-party tool is to do thorough research on its pros and cons. Similarly, let's find out the advantages and disadvantages of inflact Instagram download before giving any verdict.
Scroll down to find out more!
Pros Of Inflact: What Are The Advantages Of The Inflact Tool?
The benefits of using Inflact are as follows,
The tool is essentially a simple one that you can use without any hassle. A user-friendly tool which is easy to use for anyone.
While making any content proposals for social media quickly, this tool can serve as a nice placeholder. Moreover, the tools also allow users to download HD-quality videos from Instagram.
It is also well known for its effective customer team and the quick assistance that users receive, even for something preliminary as setting up your account. 
The tool also comes blessed with different features and functionalities, all of which contribute to the great performance of the tool.
Cons Of Inflact: What Are The Disadvantages Of The Inflact Tool?
The disadvantages of using Inflact are as follows,
Many users have complained about how the app claims to have a few free services but at the same time, it also asks users to pay for almost anything.
Inflact doesn't allow users to use multiple accounts at the very same time since it doesn't work with different other networks.
Users have also complained about the high prices in comparison to the various other alternatives of the this app. 
If Not Inflact, Then What? Alternatives Of Inflact:
Today, the world is a hotbed for competing brands. Take any industry, and you will find out how every product and service has several alternatives – of course, Inflact is no different! So without wasting any more time, scroll down and find out what are the alternatives of this tool! 
eClincher
Get started here: https://eclincher.com/
SocialOomph
Get started here: https://www.socialoomph.com/ 
Awario
Get started here: https://awario.com/ 
Mailchimp
Get started here: https://mailchimp.com/ 
MavSocial
Get started here: https://mavsocial.com/ 
Ahrefs
Get started here: https://ahrefs.com/ 
Zoho Social
Get started here: https://www.zoho.com/social/ 
Raven Tools:
Get started here: https://raventools.com/ 
Later
Get started here: https://later.com/ 
Chatfuel
Get started here: https://chatfuel.com/ 
User Reviews: Is Inflact Legit?
Before you can download this tool, check out the user reviews mentioned below!
Review By Evgeniy P:
"I used it for 2 weeks to welcome followers and to send bulk messages. In general, it really helped and made the retention and interaction easier with my followers. Sending welcome messages is my favorite feature. First of all, the wide variety of functionalities and features, immediate support and assistance with the setting up the account, very detailed knowledge base and tutorials, and so on."
Review By Bonnie K:
"When making quick social media content proposals, it serves as a nice placeholder. There aren't too many complications. It also allows downloading HD videos from IG. But have to pay for everything! It's very annoying. I would love to see some insight on content without having to constantly be reminded to pay for every step of the way."
Review By Anonymous:
"My experience is good since, I could recommend it because the results are real and our account worked as a company and it gave us a better relationship with our online clients. Ingramer is at the forefront when we talk about social networks and the impact it has on your business in this way allows us a better connection with our clients or future clients."
Frequently Asked Questions (FAQs):
Check out the most frequently asked questions about Inflact below!
1. Is Inflact Com Safe?
Inflact is a safe tool considering it managed to get stellar 4.68 stars and that too out of 37 reviews. Even though the tool's customer base is at a growing stage, a good rating indicates that a majority of people who invested in the tool were satisfied with the app!

2. What Is Inflact?
Inflact can be defined as 'a multipurpose service' inclusive of different promotional modules for Instagram. The tool is perfect for bloggers, influencers, and anyone who wants a simple process for nailing their Instagram strategy.  Users can avail of both paid and free services for client communication, building a target audience, and managing content.

3. How Do I Use Inflact For Free?
Inflact offers both paid and free services. So if you don't want to invest initially, you can always opt for the free services of this tool. But naturally, for the best services, you would be required to opt for the premium or, rather, the paid version of the tool. 

4. Can You View A Private Instagram Account In 2022?
Instagram doesn't allow users to view a private account – the social networking platform has strict privacy policies, and as a result, the platform doesn't even allow users to download pictures. But yes, today, several third-party tools are available in the world that can help you view a private Instagram account, and sometimes even for free!
Our Verdict: Only Expensive Love For Inflact
The Inflact Instagram downloader is quite an effective tool with a great customer support team and efficient functionalities. But the pricing? The pricing can appear to be relatively more than the major alternatives of this tool. So what are your thoughts about using this crazy tool?
Don't forget to share with us your experiences, in case you do attempt to use the tool, in the comments section below.
Read More: