Did you know that the number one result on Google gets about 32% of all clicks for that search? This is what makes SEO so important as part of your overall digital marketing strategy. Simply put, if you have a business you must learn how to launch SEO campaigns.
SEO, or search engine optimization, is a process of improving your website's visibility so that you can rank higher on search engines like Google and Bing. By optimizing your website for search engines, you can attract more visitors to your site and potentially increase sales.
How do you go about doing this? While SEO can be complex, there are some basic steps every business can take to get started. Here's everything you need to know about how to launch a successful SEO campaign.
What Is an SEO Campaign?
An SEO campaign is a digital marketing strategy that relies on optimized, keyword-rich content to help you rank higher on search engines like Google. The goal of an SEO campaign is to increase the visibility of your website at the top of search engine results pages. Ultimately, this helps drive more traffic to the site.
To get the most benefits out of SEO, it's helpful to create an SEO campaign. This acts as somewhat of a strategy map as you create and publish content.
The different parts of an SEO campaign vary from one to the next. However, the main components of an SEO campaign include keyword research, on-page optimizations, content creation, and link building.
SEO Campaign Elements
Inside each of the different parts of an SEO campaign are various elements. And honestly, SEO campaign elements are the most essential part of SEO. They are what makes SEO campaigns effective.
Some of the most important elements you'll want to incorporate into your campaign include:
SEO content
Meta tags
Title tags
Keywords
Content is the bread and butter of SEO. Content must be high quality, keyword-rich, informative, and original.
Backlinks are also very important. Backlinks are links from other websites to your website. They help improve your website's ranking in search engines.
Meta tags are snippets of code that help describe a web page. They are used by search engines to index and rank a web page.
Title tags are the text that appears in the browser window when you view a web page. They help improve your website's ranking in search engines.
And finally, keywords are words or phrases that people use to search for information on the internet. When choosing the best keywords for your SEO campaign, focus on keywords that have high search intent. These will help ensure you're attracting the right users at the right time in their buying journey.
What Kinds of SEO Tools Do You Need?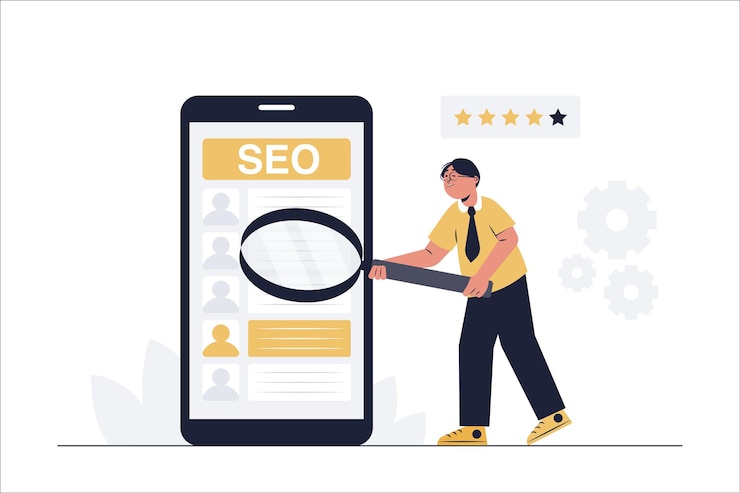 Before rushing to build out the various parts of a successful SEO campaign, you'll need the right tools.
You have both free and paid options. While paid SEO tools are often more robust, if you're launching a simple campaign, you'll likely find that free tools offer a lot of functionality and features.
The Best Free SEO Tools
Google's Keyword Planner is one of the most popular keyword research tools out there and for good reason. It's simple to use and provides a wealth of data that can be used to inform your SEO strategy.
UberSuggest is another free keyword research tool that generates related keywords for any given seed keyword. It's especially helpful for coming up with blog post ideas or finding new keywords to target.
Google Search Console is a powerful tool that allows you to see how your website is performing in Google search results. You can also use it to submit your website to Google and track its progress over time.
Answer The Public is a free keyword research tool that generates questions related to a given keyword. This is helpful for understanding what people are searching for and how to target those queries with your content.
Google Trends allows you to see how popular specific keywords are over time. This can help gauge interest in certain topics or identify seasonal trends.
Many of these tools offer additional features if you upgrade to a paid version, but the free versions should be sufficient for most users.
The Best Paid SEO Tools
Want to ensure success when you launch your SEO campaign? Consider upgrading to a paid SEO tool. Here are some of our favorites.
Ahrefs is one of the most popular SEO tools on the market. It's a comprehensive suite of tools that includes everything from keyword research to site auditing.
Moz is another comprehensive SEO toolkit that offers a wide range of features. The biggest advantage of Moz is its price; it's one of the most affordable SEO tools on the market.
SEMRush is an all-in-one marketing platform that offers a wide range of features for both SEO and PPC. Features include competitor analysis tools, content gap tools, and in-depth keyword reporting similar to Ahrefs and Moz.
By using paid SEO tools, you can ensure that your website and its content are always optimized for the major search engines.
Should You Work With an SEO Agency?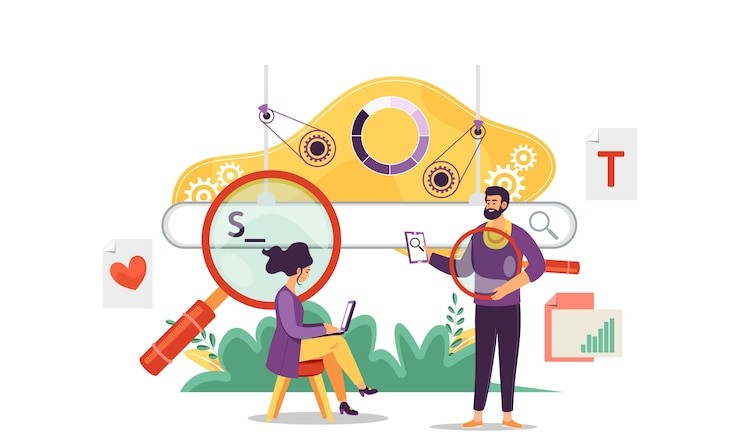 You're almost ready to craft your SEO campaign. However, let's answer a common question first. Should you work with an SEO agency or try to do everything yourself?
Both have their pros and cons.
If you have the time and resources, you can learn how to do SEO and launch campaigns yourself. This can be a great option if you're on a tight budget. However, there is a greater risk of making mistakes that could harm your site's ranking.
Working with an agency can be more expensive, but it will save you time and increase your chances of success. A good agency like Grizzly New Marketing will have a team of experienced SEO specialists who can provide guidance and support throughout the campaign.
They will also be up-to-date on the latest changes in the algorithm so that they can adjust your strategy as needed. This is helpful as a part of building out a larger digital strategy and approach.
How to Launch SEO Campaigns
Now you're ready to start building out your campaign! Follow these steps closely to help you build out a successful campaign.
1. Analyze the Competition
Analyzing the competition is the first step in any SEO campaign. This allows you to understand what keywords and phrases they're targeting, what content they are producing, and what link-building strategies they are using.
By understanding your competition, you can develop a targeted SEO campaign that will help you to achieve a higher ranking in search engine results pages.
Additionally, analyzing the competition can also help you to avoid potential pitfalls and make sure that your campaign is as effective as possible.
2. Perform Keyword Research
Next, you'll want to perform keyword research to identify which keywords you want to target. You need to find keywords that are relevant to your business, have a good search volume, and aren't too competitive.
Once you have identified a list of target keywords, create content that is optimized for those keywords and you can start optimizing your website for them. This can include blog posts, articles, and even website pages.
3. Establish a Pillar Content Strategy
With your keyword strategy in hand, it's time to build out a pillar content strategy. What this means is creating a small number of pieces of very high-quality content that you can use as the foundation of your SEO efforts.
These pieces of content should be comprehensive and cover all the key aspects of your business or niche. They should also be well-optimized, with carefully chosen keywords that will help them rank highly on search engine results pages.
Once you have your pillar content in place, you can then start to build your other SEO campaigns around it, adding links, optimizing for different keywords, and promoting your content through social media and other channels (yes, SEO and social media are related!).
4. Create SEO-Optimized Content
Creating optimized content for SEO is, as mentioned, the real bread and butter of any successful SEO campaign. Focus your efforts on creating content that is keyword rich and informative, while also being easy to read and engaging.
In addition to using keywords throughout your text, you can also use them in your titles and the tags and descriptions for your website and blog posts.
By optimizing your content for the search engines, you're essentially making it easier for search engines to find, scan, and rank your content.
5. Improve On-Site SEO
Before launching your campaign, you'll want to take one last look at your on-site SEO. On-site SEO is the optimization of your website for search engines, making it easier for them to crawl and index your site.
There are several ways to improve on-site SEO, including:
Optimizing title tags and meta descriptions
Using keyword-rich titles and URLs
Adding alt text to images
Creating internal links between pages
By taking these steps, you can make it easier for search engines to find and rank your website. This helps ensure you've done everything you can to see success with SEO.
6. Launch Your Campaign
Finally, it's time to launch! Publish your content and index your website with Google.
Then, consider promoting your content through social media and other channels such as email blasts and newsletters.
7. Continue Monitoring, Optimizing & Link Building
Even after you've launched your campaign, it's important to continue monitoring your content regularly. This will help you to identify any potential issues and take steps to correct them.
You can also use this time to focus on link building. After all, the more high-quality websites that link to yours, the higher your ranking will be on search results pages. There are several ways to build links, including guest blogging, directory listings, and social media outreach.
And finally, don't forget to monitor your progress. How is your SEO campaign performing? Keep an eye on key metrics like organic traffic and conversion rate to find out.
Use Google Analytics or another web analytics tool to track progress over time so you can make adjustments as needed.
Yep, as with any other marketing or advertising campaign, SEO requires ongoing effort and adjustment. If you see that certain strategies aren't working as well as you'd hoped, don't be afraid to experiment with new approaches.
How Long Does It Take for SEO to Work?
Now that you've launched your campaign and continue to monitor it regularly, you might be wondering how long you can expect to have to wait until you see results.
The truth is, there's no simple answer to this question. SEO is a long-term investment and the results will not be immediate. However, if you're patient and consistent with your SEO efforts, you will eventually start to see results.
It may take weeks, months, or even years to achieve the desired level of traffic and visibility, but it will be worth it in the end. However, in most cases, you can expect to see results within about three to six months.
Our best advice? Just keep at it. SEO is all about consistency.
Learn More About Marketing Businesses Online
Learning how to launch SEO campaigns is just one part of a successful digital strategy. If you're looking to learn more about online marketing for your business, we've got you covered.
Check out our other articles on advertising and marketing to learn more about the different strategies and tactics you can use to launch your business to higher heights.
Additionals: